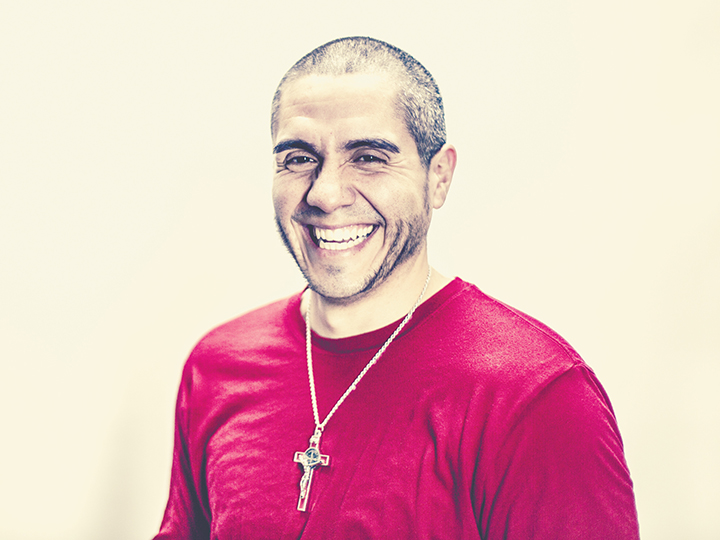 Jorge Maturino lasted longer than most at the art director's desk, which over the decades of my career has been situated right next to me, down the hall and — as in Jorge's case — across a small room. He may have lasted longer than anyone who I've convinced over the years to make pages for me against tight deadlines, last-minute changes and Jordan Green's weekly assault on word counts.
Lauren lasted almost three years. Lindsay and Lisa were good for about a year apiece. Devender hung in there for a at least a couple years before getting poached by the Charleston City Paper. Mallory put in a solid two and then moved on. And Katie's two years flew by in a spate of giggles.
Jorge has been with us since the very first issue of Triad City Beat, 189 weeks ago in February 2014. He created the initial template for the paper you hold in your hands, designed the tab system at the margins and, in those first few months, created our back-page marketing campaign with hand-drawn illustrations.
There are lots of people who know the software out there, but most of them can't draw.
Some new designers cry a little on their first production day at an altweekly; Jorge just got red in the face and I could tell he was chewing the insides of his mouth by the time we finally sent that first issue off to the printer. We settled the process down quickly, and within a few months Jorge presided over the smoothest production I've ever had the privilege to be a part of.
I remember our first meeting, at a coffeeshop where I downloaded to him my entire vision for TCB in the winter of 2013. I really think he thought I was a crazy person. I still don't know why he agreed to do it. The ethical underpinning of the enterprise? The flexible hours? The complete lack of a dress code?
I try not to overthink it. I'm just grateful he signed on.
This is Jorge's last issue before he moves on to bigger things. To say I will miss him would be an understatement.
We've got a fine replacement— Rob Paquette, who makes his debut this week at the vintage drafting table that serves as the art desk at TCB, and will be imprinting his own mark on the paper over the weeks and months to come.
I'm pretty sure Rob thinks I'm crazy, too.