In this week's cover story, Eric Ginsburg cruises the breweries of High Point, Greensboro and Winston-Salem, exploring the culture and business of beer.
NEWS
• Proponents argue for a 1/4-cent tax increase in Guilford County
• Rematch between Whiteheart and Kaplan in at-large Forsyth race
• High Point Journal: Two pro-revitalization candidates offer clashing visions
OPINION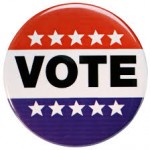 • Editorial: Restoring a mandate to govern in High Point
• It Just Might Work: Social heterogeneity
• Fresh Eyes: Why did I go to college?
• Editor's Notebook: The power of the network
COLUMNS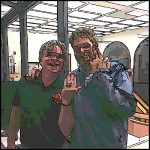 • Exile on Jones Street: Choose your own courtroom adventure
• Citizen Green: Gay marriage is, at the end of the day, normative
• Good Sport: High Point University stays perfect… this time
• All She Wrote: The Adventures of Tinder Woman
CULTURE
• Food: New Indian restaurant a beacon to the hinterlands
• Barstool: 1618 Wine Lounge
• Music: Billyfolks form tribe while fundraising for new album
• Art: Celebrating the last great winter
• Stage & Screen: Throwing the 'Kill Switch'
Triad City Beat This Week comes out every Wednesday morning with links to the stories in that day's paper. Get it delivered directly to your inbox by clicking here.