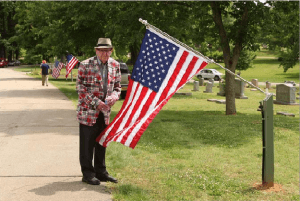 The click-bait website Buzzfeed can't seem to get enough of "our" Congressman, Howard Coble. The latest: "Why Everyone In D.C. Should Start Dressing Like This 83-Year-Old Congressman," posted on the site yesterday.
The series of photos, including one titled #SWAG, includes pictures of Coble wearing a Fun Fourth t-shirt (the Greensboro 4th of July celebration) and another at the Grasshoppers stadium.
Buzzfeed writer Benny Johnson particularly loves Coble's famous jackets as well as his monochromatic (or "color blocking") outfits.