by Eric Ginsburg
We wanted to know what people involved with the music scene in the Triad were listening to these days, be it publicly or privately, new or old, local or foreign. We polled people who play, book, record and sell music. As a group, and sometimes as individuals, they traverse genres and the region. Still, some themes emerged.
Maybe it isn't surprising, but most people we talked to are listening to a spread of old and new music coming from a wide geographic scope. Several people talked about music being churned out locally by people they know personally.
Two people from different cities mentioned Ameriglow — whose album release show is profiled on page 22 — and Boris and Swans also came up repeatedly. Some people even talked unwittingly about other interviewees.
The collection of answers we received reminded us both of how interconnected the local music scene is and how diverse and numerous its participants, which of course we could only marginally capture. It also made us realize just how much good music is out there that we know nothing about.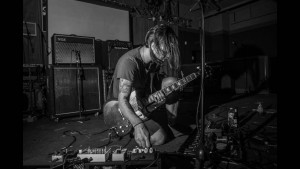 Jared Draughon performs as Must Be the Holy Ghost and is "a longtime sonic traveler" in North Carolina.
This band called Hundred Waters, they're kind of a female-fronted electronic kind of band out of Florida that I've been really into. They have a new record that just came out called The Moon Rang Like A Bell. Also a band called Young Widows. Definitely a different sound but I am into all kinds stuff. They have a new record called Easy Pain. They are a three-piece rock band out of Kentucky and they have some really awesome guitar work and a great drummer.
This electronic guy, he's really kind of a DJ and he plays under the name Chrome Sparks. He's got a couple EPs out and I think he's based out of Brooklyn and it's all instrumental. I've been really loving that.
On the local tip, I've really been enjoying Sylvan Esso's record this summer. They're out of Durham and they're kind of blowing up. They're record is really excellent front to back. In Winston-Salem I really like Judy Barnes. My friend Jodi [Burns] in it has a really great voice. [Must Be the Holy Ghost played a benefit show with several bands, including Judy Barnes, last weekend.]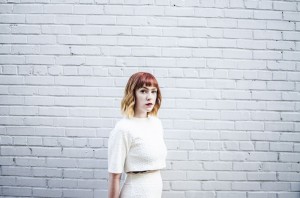 Jen Hasty is the founder and editor of the music-based Amplifier 'zine.
I'm a huge Boris fan. They're actually playing [in North Carolina] soon. They're from Japan but they're huge here. They've been around since the '90s and are known for not being one specific genre.
Other Minds is a great band from Greensboro. People from Barrow are in it and they just released their record, which is a cassette tape, called Close Enough through Flesh and Bone Records. They're actually playing [the Amplifier] release show on Aug. 15 at the Blind Tiger. They have an incredibly tight sound.
There's Hot Basic and they've been around for a really long time and they've never had any music available at all but they're hopefully releasing something before our release show. They're probably some of the best musicians in Greensboro. They're pretty heavy. They sound a lot like Dillinger Escape Plan, Glassjaw, Refused, Converge type of music.
I have two other bands I'd recommend: Ivadell from Columbia, SC and Lantlôs from Germany. Ivadell is incredible. They'll probably end up going somewhere. And Lantlôs is like black metal and shoegaze, and it's absolutely beautiful.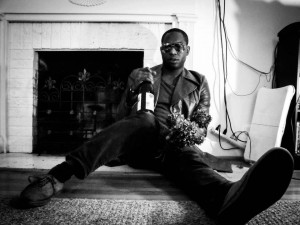 Lorenzo Hall is half of the electronic hip-hop duo (alongside Trill McCoy) Mack Papers. He is hosting Shark Fest Pt. 3: Blackout in September at Glenwood Coffee and Books.
Right now I am really big on the Antlers new album Familiars and also Chance the Rapper's Acid Rap and Earl Sweatshirt's Doris. With the new Antlers album, it's very easy listening and accessible but it's also very thematic and melodic. It has a lot of emotional surprises. The songs are really expansive in a way. I like their song structures a lot. The Chance the Rapper album is really intriguing. It's extremely lyrical but all the productions of the instrumentals sounds extremely futuristic. It's like a vivid colorful portrayal of something he's thinking. It's part really intelligent rap but also street level. It's a perfect album. The Earl Sweatshirt album, first of all again the production is phenomenal. He is extremely versatile. He analyzes his family ties and… it's chock full of emotional insecurity. In listening you can tell even though he doubts himself he's really capable of anything.
Ameriglow is probably my favorite band in North Carolina. The more I think about it they definitely are. And Totally Slow here in Greensboro is really amazing. I'm a big fan of the Leeves and also a big fan of the Daily Planet. There is this solo artist called Cathalyn. I always tell her she sounds like a mix of Nora Jones and something else. She plays bass and sings. It's very subtle, easy listening and beautiful harmonies type of music.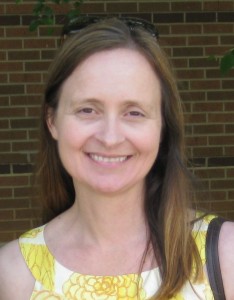 Jane Buck is the Art at Earshot curator for Earshot Records in Winston-Salem.
I'm listening to new stuff all the time and don't always know what it is… but I always seem to intersperse that with my comfort music. Right now if you were to look in my car I've got the promo for David Kilgour's new record. I'm really liking that. I'm listening to a record right now by Mimicking Birds called Eons. Interspersed with that I have an Alex Chilton solo CD. I've got the new Robin Hitchcock and I have an old Zombies, and that's a classic from way back.
There's a North Carolina band called Floating Action and they have a new single out right now. It's called "Unrevenged" and I am really intrigued by that and I really liked the single. They're from Black Mountain. It has some chord changes to me that are very reminiscent of a Brian Wilson song but I don't think that's his normal thing.
We have so many good local bands… and I used to go to a lot of shows but I don't do that much anymore. We had Bombadil in store and that's not a band I would normally listen to but I enjoyed them. Must Be the Holy Ghost has some really good songs. I am very interested in what Eddie Garcia is doing now. Randy Seals and Ameriglow did a show in the store. I love Marcus Hodges — the songs I've heard I really enjoy. We've just got a lot of great musicians.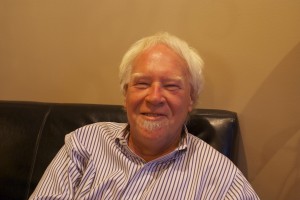 Randy Bishop owns Krazy Dog Music in High Point.
I listen to Spotify. I change it. It depends on my mood. I play it mostly in the store. I might listen to the Temptations. Sometimes I listen to Pink. I'll even listen to Kenny Chesney. I'm in the music business so I listen to music every day. When I get in my car I don't listen to anything. I listen to the wind blowing across my hood.
Today I listened to Alison Krauss and yesterday I listened to Def Leppard. Old Southern Moonshine Revival and Big Daddy Love are my favorite North Carolina bands. Oh my God… you need to listen to Old Southern Moonshine Revival. And the Deluge are killer. They're from Winston, I think. Those three bands have my attention right now. Old Southern Moonshine Revival is kind of country rock and there's a lot of charisma in that band. Marcus looks like Hank Williams III but it's not as edgy as Hank Williams III.
The Spongetones always get me. They're from Charlotte. Katelyn Marks from Winston is also really good. I hired a bunch of these bands for Party on the Plank. I booked Hootie & the Blowfish before they were anything for Friday at 5 for $500 in 1992.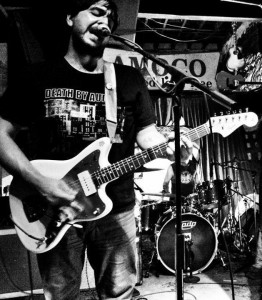 Eddie Garcia is a guitarist and singer with the Winston-Salem band Jews & Catholics.
I've been listening to the new St. Vincent more than anything. I've been a fan of Annie Clark's music. When Actor came out I saw her play on Conan and my reaction was that the guitarist shreds uniquely. Their songs are great. The guitarist, I think she's the best thing going and best guitarist out there right now. I haven't been inspired by another guitarist in a long time. She has these songs that are catchy and deceptively sweet and she's an amazing, perfect singer, too. It's like an art pop thing that we haven't really had since the '80s.
I've been listening to the Swans record, which was actually produced by the same person, John Congleton. Since Swans came back it's like all the intensity and aggression that they had back in the day is still there but it just sounds more natural than the harsher, more industrial-ish stuff they used to do. It's like they dug deep into the earth and found these ugly tribal sounds and they're trying to crack the sky open with it. I went and saw them a couple weeks ago in Charlotte and oh my God, it was incredible. To have that feeling of improvisation and turning and stopping on a dime. It's almost like if funk was dropped down to 60 beats per minute and then this wall of sound was built around it. Swans are one of those kinds of bands you go see and you feel like, "Everything I've ever done is stupid."
I'm really looking forward to when Spirit System releases their new record. They're based out of Winston. They're the only people around here that are doing a very shoegazy type of thing. It's very affected but like a good thing. It's nice to see someone doing that. Horizontal Hold from Durham, they're also really good. We're playing with them later this summer.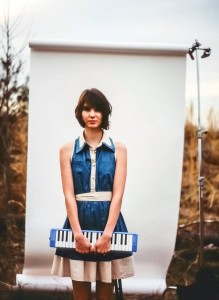 Kate Allivato is part of the band the Genuine and works at the Arts Council of Winston-Salem.
I'll just go by what's in my car. I am listening to Lucius, literally on repeat. I am listening to Coldplay's new album Ghost Stories. Everyone has the one band that never gets old for them and they are that for me. I am listening to Sam Smith's album and also the Head and the Heart's second album called Let's Be Still.
Lucius is a newer band [from Brooklyn] and they are kind of starting to break through. I saw them the other day in Raleigh. This is their first album I believe and I'm not sure what the music would qualify as. I guess it would qualify as indie music. I don't want to skip any song on their album but also the music is so simple and they sound exactly the same live as they do on the CD. There are a couple women and they're the front women and they have the same haircut, which is kind of cute. there are three men in the band and you can tell they kind of get along as sort of a family.
The other night we went to see the band Small Planes and they were playing at the Garage. We played with them recently. They used to be in a band called Monday in London. It's a few guys that have been part of the music in Winston scene for years and they're so great.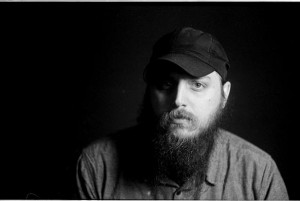 Kris Hilbert runs Legitimate Business recording studio in Greensboro.
I hate to say that I'm listening to something I recorded but this record just got released last week. It's this band from Charlotte called Late Bloomer. It's kinda Nirvana meets Hüsker Dü and several others but it doesn't sound exactly like either of them.
Also Torch Runner has a new record coming out on Southern Lord and they are based in Greensboro. Southern Lord is a pretty big label for alternative music. It's one of the bigger labels that will ever sign a band that sounds like Torch Runner.
There's one more thing I'm really excited about too — Trioscapes — which I recorded in early April. I think it comes out in like a month. They're a three-piece fusion band, like rock, jazz, and progressive rock. There are a few beautiful little flute parts. It's saxophone, bass and drums and it's all instrumental. It ranges from really light stuff to really blown out, in your face kind of stuff so it was really fun to work on because it sort of ran the gamut. [Trioscapes is partially based in Greensboro.]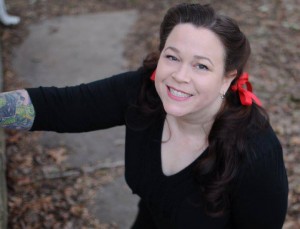 Courtney Southern is the organizer and promoter for Heavy Rebel Weekender.
The top things that I'm listening to right now is my Ronnettes Pandora station. I listen to a lot of oldies… and all the real sassy girl groups and anything that's real get-down Motown music. On my iPod in the car I have been listening to a mix of '70s and '80s punk stuff like the Ramones and the Dead Milkmen. Nothing that's too super angry right now. I'm just kind of feeling the short, three-minute songs that are kind of poppy. I am listening to a friend of mine's band from Boston that aren't around anymore. They were huge in the '90s and they were called the Kings of Nuthin'. It's piano, horns, upright bass — very Boston punk.
My partner with Heavy Rebel, his band out of Chatham County, the Infidels, just had their CD release party and I've gone to see them twice in the last week or so. David Quick is my partner with Heavy Rebel and he is the guitar… It's just straightforward rock and roll. The other North Carolina band I've been really listening to is the Low Counts. They are a two piece. They actually played at a Winston-Salem Sunday street music thing a few months ago. They are real dirty blues, Southern stuff from Hickory or some really random place [The band is from High Point]. People who see them live are just blown away, they're just so good.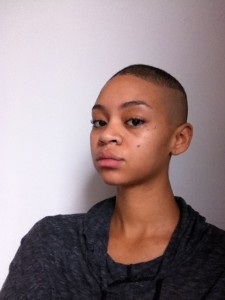 Danni Brower runs Scene Sucker booking.
I am actually planning a festival for early November so I've been listening to the bands that I've booked or that I've found in the process of researching bands for that festival. I've been listening to Dope Body, Room Runner, Teen Death, Cop Problem, Yautja and this band Retox.
Black Santa, I've just known those guys I think for four years just from going to school and I guess we're just friends. I just love their music. It's got really good dynamic elements. Jokingly they call it "meaningfulcore" but I think that's actually kind of accurate. They just kind of shift between bending and dreaming guitars to more bouncy, upbeat parts and it shifts very quickly and they blend all of it into a song.
I met the guys in Barrow and Born Hollow through living at the Karate Dungeon [a house show space in Greensboro]. Born Hollow I guess is kind of a chaotic hardcore band. They just put on a ridiculous, large show and their music is just really heavy and really raw. Barrow is a post-hardcore band with a lot of post-rock influences. Everything is incredibly well written and the lyrics are some of the most intelligent lyrics I've ever heard. They put out an album last year called Though I'm Alone and though it's been out for a year it still hits just as hard for me.

Dave Fox is a music professor at Greensboro College and plays in jazz and rock bands.
I've had the album Wilco [in my car] and have been listening to that. A buddy of mine recommended it several years ago and I'm finally getting around to it. I am trying to get a taste for it, which is why I am listening to it over and over.
I'm also listening to a classical album of Rossini overtures. I'm drawn to it because I love his melodies and I love the ways he builds the music up from very soft to very loud. It is overtures to operas and it's very simple and very dramatic at the same time.
Scott Sawyer, who was in the Meldavians with me, he lives in Raleigh and he came out with a great album this year. It's a jazz album that has lots of blues and rock influences going off. Bruce Piephoff is on it and he's from Greensboro.
I've been in the studio for the last month with artists from Greensboro and Winston-Salem working on the Healing Blues… and listening to their music trying to put that album together. It's going to be released in September. We're trying to raise about $20,000 for the Interactive Resource Center.